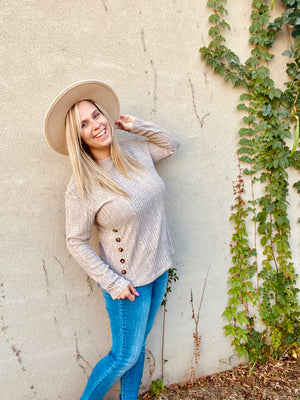 ThreadGood Clothing Co is a clothing boutique offering a variety of trendy and affordable apparel, accessories, gift items, home decor and more.
Connect With Us
Like our Facebook page & join our VIP group to stay up to date on the latest trends and info. Find us on Instagram @threadgoodclothingco.
Facebook
About Us
Threadgood Clothing Co is a family owned and operated business established in February of 2019 and located downtown in the heart of Blanchard, OK. The storefront opened February 1, 2020. On August 1st, 2023, new ownership took over adding 12 plus new vendors and more of a variety of apparel and products. The store is still building and growing more and more each day. With the help of friends and family my dream of owning my own boutique came true. I am a momma of two young kids, you may see them in the store!
My small business was called "Carters Custom Creations". It was a more online based shop. I make handmade kids clothing, hair bows, accessories, tees, custom items and more. My idea for this boutique is to offer something for everyone. Bring in more handmade small businesses, and support local small shops.
For more of a personal shopping experience come visit us in store & let us help you find that perfect outfit! You can also join our VIP group on Facebook where you will be able to watch our Live Sales & stay up to date on all of the latest info!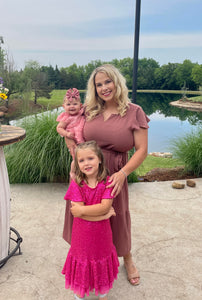 Threadgood Clothing Co
Monday 10AM-3PM
Tues-Thurs 10PM -6PM
Friday 10AM-5PM
Saturday 10AM-4PM
Closed Sunday